Store Locations & Hours of Operation
Edmonton South
5605 99 Street NW
Edmonton, Alberta, Canada
T6E 3N8
780-438-7368
View directions on Google Maps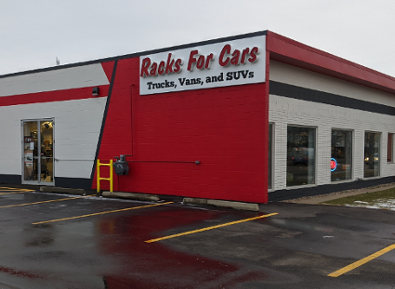 Parking
Our Edmonton South location has ample convenient parking with 16 stalls available in the parking lot to the North of our building. Our parking stalls are large to allow for convenient parking for any size of vehicle and safe unloading of passengers. An accessible parking stall is available to the left of our customer entrance.
Store Hours
Sundays, Holidays, and Long Weekend Saturdays
Edmonton West
15802 Stony Plain Road NW
Edmonton, Alberta, Canada
T5P 3Z6
780-489-2383
View directions on Google Maps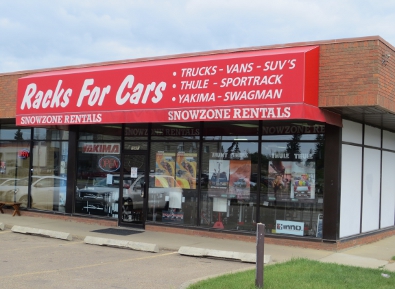 Parking
Our Edmonton West location has ample convenient parking with 4 parking stalls located just steps from our customer entrance in the parking lot directly in front of our store and an additional 6-7 stalls available along 158 street to the East of our store.
The ongoing LRT construction along Stony Plain Road does NOT affect access or parking at our Edmonton West location.
Store Hours
Sundays, Holidays, and Long Weekend Saturdays
Book an Appointment
Crunched for time? Can't make it in during our regular store hours? Send an email to dustin@racksforcars.com to set up an one-on-one appointment at a time that works best for you. Appointments are available both during our store hours and outside of our store hours. Currently after hours appointments are only available at our Edmonton South location.
Installations at your Home or Office
Racks For Cars now offers mobile installation on select products within Edmonton. If you are unable to come to our store with your vehicle we can come to you and install the products you want to purchase right at your home or office. Send an email to dustin@racksforcars.com to set up an appointment.
Why visit a Racks For Cars store?
At Racks For Cars, we offer the largest selection in Canada of racks and accessories for your car, truck, van, or SUV. We carry more brands than anyone else; this includes best selling brands such as Thule, Yakima, SportRack, Kuat, Rhino-Rack, Swagman, and RockyMounts. We also stock and display nearly every product we carry. When you walk through the front doors of our stores, you will know you have walked into a store dedicated to getting your gear to your favourite destination.
Unmatched product knowledge
Our staff have an in-depth knowledge of all the products we carry; in fact, our staff have over 100 years of combined experience. What does that mean for you? Our immense experience with roof racks, bike racks, cargo boxes, and more means that you will get the best product for your needs and budget. Come on down to one of our show rooms and we will show you why we are the #1 car rack dealer in Edmonton.
Products in stock and on display
Not only do we stock the largest selection of car rack systems, we also display the largest selection of roof racks, bike racks, cargo boxes, and kayak racks in Edmonton. Having product on display means that you get to see and touch the products before you purchase resulting in a better purchasing experience.
Installation available
Once you have found the perfect rack system for your vehicle and carrying needs, you can have our highly trained installation staff set up and install the products onto your vehicle. Our installation staff receive hours of hands on training to ensure your rack system is installed correctly. Once the installation is completed, our staff will provide you with a thorough demonstration of how to remove and re-install the rack system and of course, how to properly use your new rack.
Family owned and operated
Racks For Cars has been family owned and operated since our founding in 1988. On any given day you will find members of our family working in all areas of our business from customer service, to installation, to shipping and receiving, to purchasing. We appreciate your support and for shopping at an independent family owned business.