Thule Roof Racks
Thule roof racks are designed to fit your car, truck, van, or sport utility vehicle perfectly. Thule roof racks can be used to carry bikes, roof boxes, kayaks, canoes, stand up paddle boards, and more. Thule roof racks and strong, secure, and will transport your gear safely and stylishly.
Thule makes roof racks to fit onto vehicles with a bare roof, vehicles with raised side rails, vehicles with flush side rails, and vehicles with fixed point mounting systems. A Thule crossbar system consists of a set of Thule Foot Packs, a pair of Thule Bars, and for some vehicles a vehicle specific Thule Fit Kit. You can also add locks to any Thule car rack system to prevent theft of your car racks and gear.
How do you know which Thule roof rack will fit your vehicle?
To find out which parts are required to mount a Thule roof rack onto your vehicle you can use the automated Thule Fit Guide. This fit guide will allow you to enter your vehicle's year, make, and model and will show you which Thule roof racks can be fit onto your car. Once you have selected the roof rack you wish to purchase simply click "add to cart" and then "shopping cart" and the items will appear in your shopping cart here on RacksForCars.com.

Shop for Thule Roof Racks by Roof Type: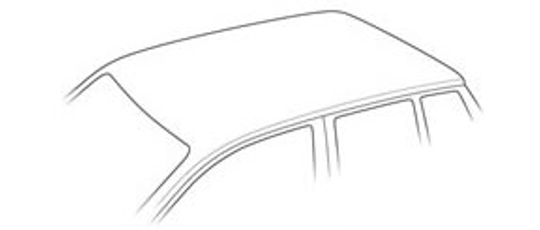 No roof rails? No problem! Our selection of roof racks for bare roofs will take care of the problem. These roof rack use vehicle specific kits to attach to the edge of your door frame. Each system is completely removable and often transferable between different vehicles with an additional fit kit.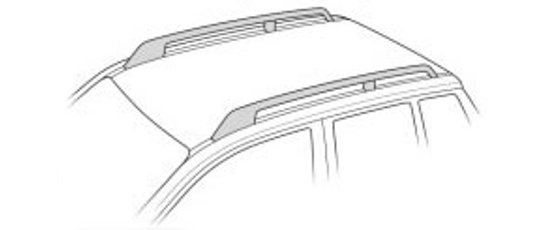 If you vehicle is equipped with raised side rails which run from front to back and you can place your hand between the rail and the vehicle then our roof racks for raised rail section is where you want to start. These roof racks are simple and easy to attach to your raised rails and can be easily removed when not in use.
Flush side rails are similar to raised rails except there is no gap between the rail and the vehicle. Our roof racks for flush rail section includes systems which will mount directly to your vehicles flush rails using a vehicle specific fit kit.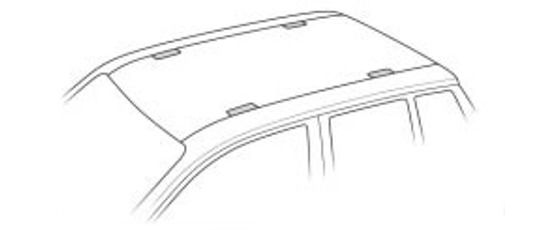 Fixed points are often hidden behind small covers above each door. If your vehicle has a fixed point mounting system then our selection of roof racks for fixed points will provide you with a set of crossbars that attach directly to those points. Each package includes a vehicle specific kit to mount to the vehicle.
Tracks are low profile channels which are commonly for custom installations on roofs and truck canopies. Our selection of roof racks for tracks will include specific hardware to fit the type of track you have installed on your vehicle.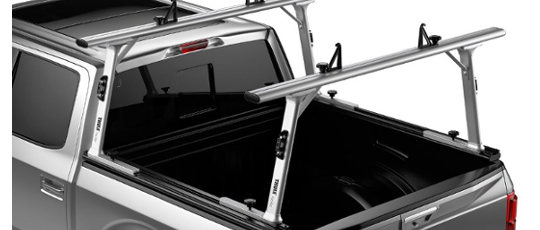 Thule's line of truck box mounted racks attach to every truck on the market and includes options for trucks with tonneau covers. Most racks simply clamp to the edge of your truck box without the need for drilling.
We're here to help!
If you are having trouble using the Thule Fit Guide or you're unsure of which roof rack option is best for you please give our roof rack specialists a call at 1-855-884-RACK (7225) and we will be happy to help you find the perfect Thule roof rack for your vehicle.
Shop popular Thule rack categories: